Outsourcing Models: How to Find the Perfect Fit for Your Business Needs
September 21, 2023
Posted by:

Chance Myers

Categories:

Business Growth, Business Process Outsourcing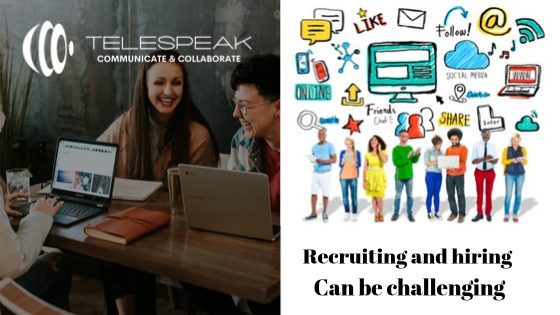 According to Deloitte, the number of organizations that use outsourcing providers increased from 20% to 49% between 2016 and 2018. This demonstrates the increasing popularity and demand for software outsourcing services. In this article, we'll go over the various software outsourcing business models so you can pick the one that's best suited to your needs.
Insight into Outsourcing Models-What is it?
"Outsourcing models" is used to describe the various methods and strategies used by businesses when contracting out work to third parties. Software outsourcing models specify how the client organization and the service provider will work together, as well as their respective roles and responsibilities. Some of the most common types of outsourcing models are discussed below:
• Onshore Outsourcing:
Companies allocate responsibilities to service providers inside the same country, allowing for proximity and cultural similarity, which promotes communication and collaboration.
• Nearshore Outsourcing:
By outsourcing work to suppliers near one another, both geographically and culturally, businesses can take advantage of factors like time zone overlap and shorter commutes.
• Offshore Outsourcing:
Companies delegate duties to service providers in different countries, mostly with reduced labor costs, allowing access to a bigger talent pool and specialized expertise, although it comes with constraints such as time zone differences and potential language hurdles.
• On-site Outsourcing:
Hiring external specialists or teams to work on-site at a client's location allows for seamless integration into the client's operations and rapid access to specialized knowledge and expertise through close working relationships and frequent communication.
Overview of Different Types of Outsourcing Business Models
Here's an overview of application development outsourcing models:
Staff Augmentation
Your outsourcing partner will provide you with the necessary number of professionals, but you will have complete control over the project and will not have to spend company resources and time acquiring the necessary individuals.
Project-based Outsourcing
The most widely used model for outsourcing software development is called the "Project-Based" model. It occurs when you entirely outsource your project's development.
Your partner handles all needs, and it is your responsibility to study, produce, and deliver. If you have a partner who can take over the technical aspects of the project so you can focus on the commercial side, you won't need any technical knowledge at all.
Dedicated Development Team
One of the most common approaches to outsourcing software development is to hire a dedicated team. Your outsourcing partner forms a dedicated team just to work on your project. You can get the benefits of having a managed team in-house without having to recruit, hire, and train employees.
Managed Services
A managed service provider (MSP) is the company to which you outsource your company's information technology (IT) or business processes. Managed service providers (MSPs) are tasked with providing proactive management and support for their clients' business-critical systems, applications, infrastructure, or operational processes.
Parameters to Consider When Choosing an Outsourcing Model
To choose the outsourcing software development model that works best for your company, you should evaluate various factors. Here are three critical considerations:
Business Requirements and Goals
Think about the goals and requirements of your company. Consider the extent of the task, the expertise, and the level of control and engagement you desire. It's important to weigh the benefits of being physically close for meetings against the advantages of saving money and having easier access to experts.
Budget considerations
Examine the financial restrictions you face and the anticipated costs. Costs for things like personnel, technology, and transportation can vary widely across outsourcing models. Determine the overall cost of each model and the return on investment over time.
Risk Management and Security
Analyze the dangers of outsourcing, such as threats to your information, your intellectual property, and your ability to stay under the law. Verify that the outsourced company uses strict security measures, including encryption, access limits, and non-disclosure agreements, to protect your data. Analyze their past performance and standing in risk management.
Selecting the Right Software Outsourcing Business Model
Choosing the best software outsourcing model requires careful consideration of several factors. Here's a rundown of the procedure:
Assessing the business needs and Doing Market Research
Determine the timeframe, technology stack, and project scope for your software development needs. Learn about the capabilities, knowledge, and cost structures of potential outsourcing destinations by conducting market research.
Developing Business Plan
Make a detailed business plan that includes the project's purpose, budget, timetable, and expected outcomes. To make sure you and any possible outsourcing partners are on the same page, define your expectations, project deliverables, and key performance indicators (KPIs).
Finding and Evaluating outsourcing Partners
Find possible outsourcing partners through word-of-mouth, web directories, trade shows, and connections with other professionals. Find out more about their experience, past work, satisfied customers, credentials, and standing in the market. Consider their technical ability, project management techniques, communication skills, and cultural compatibility.
Interview and Selection
Meet with the outsourcing providers you've identified to go through the details of the project, evaluate their qualifications, and figure out how well you can work with them. You should request case studies, client references, sample codes, and prototypes to verify their skills. Test their quickness to react, adaptability, and ability to solve problems.
Contract and Onboarding
Negotiate and confirm the contract terms and conditions after you've chosen an outsourcing partner. Make sure that the contract specifies the project's milestones, deliverables, timetables, payment conditions, intellectual property rights, confidentiality agreements, and dispute resolution processes. Create an onboarding strategy to ensure a smooth introduction, open lines of communication, and set appropriate goals.
The Verdict
In conclusion, selecting the optimal outsourcing software development service delivery model is a crucial choice that can have an impact on the success of your business. You can find the best fit for your specific needs by assessing your business needs, conducting market research, establishing a sound business plan, finding and evaluating outsourcing partners, conducting interviews, and signing contracts. Think about your finances, your ability to mitigate risks, and how well your objectives correspond with those plans. A systematic and thorough strategy can assist you in locating a software outsourcing business model that improves cost efficiency, utilizes specialist skills, and encourages seamless collaboration, ultimately driving your company to success.
Read More: https://ciolook.com/
Telespeak is ready to be... Your Outsourcing Connection!